Vietnam's manufacturing sector has seen massive job losses and a shocking slowdown in export orders
2022-12-22
According to Vietnam Economy, since September 2022, Vietnam's exports of goods have been declining gradually. The difficulties previously predicted are gradually becoming reality, and the decline in exports is expected to continue until the beginning of 2023.
As an export-oriented economy, Vietnam's manufacturing sector continues to suffer from the chill from the US and Europe. Since September, more than 1,200 export companies have cut workers' hours or been forced to lay off workers, according to the Vietnam Federation of Labor Unions. These companies are mainly engaged in the manufacturing and export of clothing, footwear and furniture industries.
In addition, export orders from the United States have fallen 30-40 percent this year compared with last year, while orders from Europe are down 60 percent, according to the union. What's wrong with Southeast Asia's manufacturing powerhouse?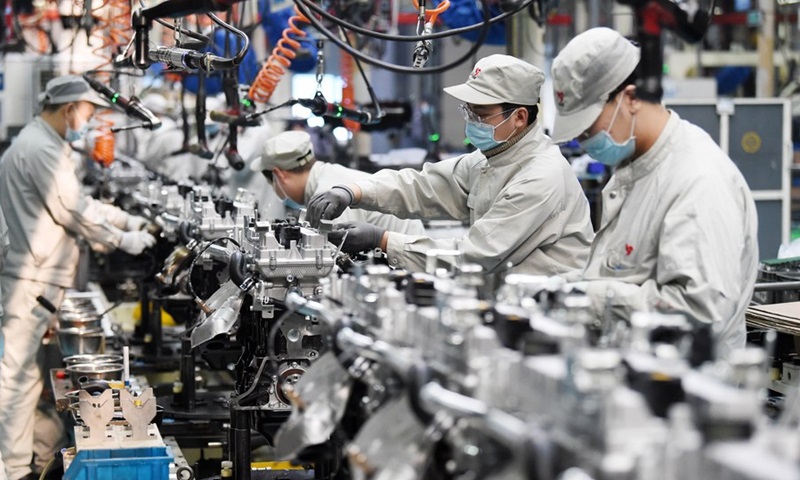 Export decline accelerates
The decline in Vietnam's exports of goods has accelerated in recent months. Statistics from Vietnam Customs show that in the first half of November 2022 (November 1-15), Vietnam's total import and export volume of goods trade was 28.4 billion US dollars, down 6.3 percent from the second half of October (October 16-31), including exports of 13.63 billion US dollars, down 16.7 percent.
It is worth noting that some major export commodities fell sharply, including computers, electronic products and parts, down 41.2 percent, machinery equipment, tools and parts, down 14.3 percent, telephones and parts, down 10.9 percent, and crude oil, down 49.2 percent.
As the leading force of Vietnam's exports, foreign-invested enterprises saw a significant decline in their exports, with exports of $10.07 billion in the first half of November, down 18.1 percent from the second half of October.
Vietnam's goods exports in September were $29.82 billion, down 14.6 percent from August, the report said. Exports in October were $30.37 billion, up 1.9 percent from the previous month, but plunged 16.7 percent in the first half of November from the second half of October.
The relevant departments of the Vietnamese government all believe that the main reason for the decline in exports is the high inflation in major exporting countries such as the United States, Europe, Japan and South Korea, and the market demand is reduced. At the same time. Regional and global geopolitical tensions and trade protectionism have also had a great impact on Vietnam's exports.
Large numbers of workers lost their jobs
According to a report by "Vietnam Economy" on November 28, against the backdrop of global economic difficulties, Vietnamese enterprises are generally facing a shortage of orders and insufficient construction. More than 240,000 workers in industries such as textiles, shoes and wood products already lack jobs as companies curtail production, said Tran Thanh Hoi, executive vice-president of the General Trade Union of Vietnam.
At the same time, the phenomenon of lay-offs and reduced hours is still spreading widely and becoming more serious. Since September, more than 470,000 workers have had their hours cut, while about 40,000 workers have been laid off, 30,000 of them women.
Workers told the media that it is worse now than at the height of the pandemic, when they could still get food donations from the government at home, and that a surge in export demand after the coronavirus quarantine policy was lifted at the end of 2021 has created a flood of jobs.
Nguyen Thi Thom, a local worker who makes clothes for Walmart, sighs that finding a new job after the pandemic is as difficult as it was then.
Still, some companies are trying to hold on to workers in case the economy improves in the future. Vietnam Poh Yuen Liability Company is the largest employer in Ho Chi Minh City. The company has been forced to lay off 20,000 workers at its plants for three months because of a sharp drop in orders. Workers will be paid 180,000 dong (about $7.50) a day during the leave to retain workers.
Manufacturing sector hit
The extraordinary frugality of western consumers this year has left Vietnamese factories struggling to secure enough orders and struggling to fend for themselves. Even Samsung Electronics, the largest foreign company in Vietnam, has reduced its smartphone production in the country. Vietnam's manufacturing PMI fell sharply to 47.4 in November from 50.6 in October, falling below the 50-point line that separates expansion from contraction for the first time in 14 months, statistics showed.
In addition, the selling price of Vietnam's exports fell for the first time since August 2020, meaning that the country's manufacturing sector faced a double whammy of lower prices for finished goods while costs rose, further squeezing margins. In addition, Vietnam's export volume in November was the lowest monthly figure since the Russia-Ukraine conflict, according to Vietnam's statistics bureau.
Tran Viet Anh, vice president of the Ho Chi Minh City Business Association, is alarmed by the slowdown because Vietnam's exporters were operating at full capacity in the first half of this year. But since the third quarter, global inflation and weak consumption have quickly cut into the volume of imports and exports, and now Vietnam has to deal with large inventories.
But Viet Anh believes the downturn should only be a temporary situation and that Vietnam will enter a phase of increased production in 2023, similar to the recovery brought about by the COVID-19 pandemic, when production cuts led to shortages and then a surge in demand.
In fact, since the beginning of this year, Vietnam's economy has resumed rapid growth. The GDP of the third quarter increased by 13.67% compared with the same period last year, which drove the GDP growth of the first three quarters of the year by 8.83%. IMF forecast the economic growth of the whole year at 7-7.5%. However, since the beginning of the fourth quarter, due to the continuous decrease in international market demand and the complicated and severe financial situation, IMF has predicted that Vietnam's economy will grow by 5.8% in 2023.
But no matter what happens next, Vietnam desperately needs a way out for its factories and laid-off workers.